Functional Pharmacy
What is a functional pharmacy?
We at Barton Creek Chiropractic offer a full line of professional and pharmaceutical grade supplements. This is a meaningful part of our integrative approach to your health and wellness.
About pharmaceutical/professional grade and why it matters
These supplements are only available through licensed professionals and are pharmaceutical strength. We recommended dosing and timing for your supplements so we can monitor your progress and modify your treatment to ensure the best outcome. These products are 100% of what is on the label so we/you know exactly what you are getting and in what dose.
Over-the-counter grade supplements may or may not contain enough or any of the active ingredient/ main ingredient that you need and is not regulated by a governing body.
---
Our Best Sellers
CBD Oil
CBD is an acronym for cannabidiol, one of the cannabinoids in the cannabis plant. The Elixinol brand that we carry is produced from the leaves, stalks and flowers of hemp. In addition to cannabidiol, hemp contains vitamins, minerals, phytosterols, pigments, proteins, enzymes, antioxidants, flavonoids, and essential fatty acids!
CBD is mostly commonly used for natural pain modulation and relief for chronic and acute pain. Cannabidiol has been shown to reduce some types of anxiety, relieve nausea, cardiovascular health, and much more.
Please visit our office to purchase CDB Oil
---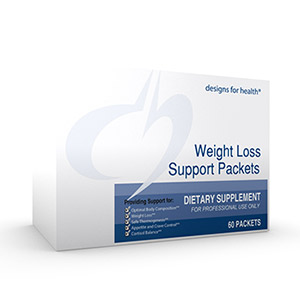 Weight Loss Supplement Packet
These packets are designed to assist the body in using fat for fuel and to help support healthy insulin, cortisol and energy levels. They are a great boost for any weight loss program.
Weight Loss Support Packets are designed to help the body:
Use fat for fuel
Improve insulin sensitivity
Modulate cortisol
Reduce cravings
Improve metabolism
Increase energy
Improve leptin resistance
Learn more about Weight Loss Supplements
---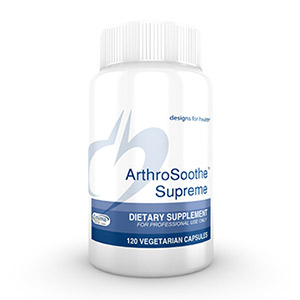 Joint Inflammation
ArthroSoothe™ Supreme offers targeted nutritional support for joints, providing them with the nutrition they need in order to move freely and function at their best. This synergistic formula contains powerful joint-supportive nutraceutical compounds including glucosamine sulfate, green-lipped mussel, MSM, trans resveratrol, quercetin, and NAC.
Benefits of ArthroSoothe Supreme:
Provides nutritional support for joints and cartilage
Supports joint range of motion, flexibility and physical function
Offers antioxidant benefits; protects against free radicals
Learn more about Joint Inflammation Supplements
---
Detox
The 14 Day Detox/Cleanse Program was created to support the body's natural two-phase detoxification process. This is accomplished by providing the nutrients needed to support and balance phase I and II metabolic pathways, high levels of antioxidants for safe detoxification, and a comprehensive array of herbal hepatics and cholagogues to promote healthy liver function and elimination.
This program has a shorter duration than our other popular detoxification programs, yet it remains comprehensive in scope and true to the Design for Health philosophy.
Made with non-GMO ingredients.
---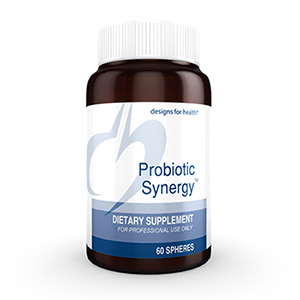 Probiotics for Healthy Gut
Probiotic Synergy™ is designed to offer support for proper flora in the gastrointestinal tract. It uses patented delivery and shelf stability technology to ensure maximum potency and viability. This is achieved using the latest techniques designed to protect fragile probiotic organisms from harsh stomach acid and deliver the highest number of live organisms to the intestinal tract.
Regular consumption of probiotics may improve immune response and mucin production, as well as alleviate symptoms associated with diarrhea, constipation, dysbiosis, bacterial infections, and yeast overgrowth. Probiotics should also be considered during or after use of antibiotics.
Made with non-GMO ingredients.
---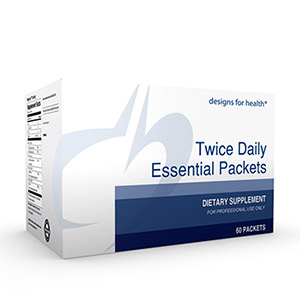 Women's Everyday Multi
Women's Twice Daily Essential Packets provide women with all their necessary nutrients in a convenient, twice daily packet. These packets do not contain iron, making them an ideal choice for women of all ages.
---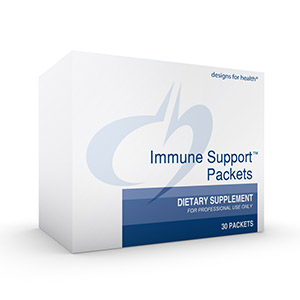 Immune Support
These packets contain a comprehensive arsenal of immune-supportive nutrients, helping the body maintain a strong defense. Products that comprise these packets were selected for their abilities to support the body's overall immune response, providing the body with efficacious amounts of vitamin D (balanced with vitamins A, E and K, the remaining fat soluble vitamins), vitamin C, zinc, colostrum, and a wide array of antioxidants. Immune support may also aid in alleviating symptoms from allergies.
---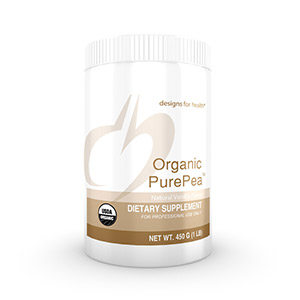 Pea Protein Powder for your smoothie
Organic PurePea™, an organic, natural pea protein isolate, offers a high level of functionality and nutritional benefits. Organic PurePea™ is a true vegan protein which has high bioavailability and excellent digestibility.* The raw materials, certified organic North American grown yellow peas, are not genetically modified (non-GMO) and are produced with a natural fermentation process which uses no chemical solvents.
Organic PurePea™ Vanilla contains no sucrose, fructose, or artificial flavors/sweeteners. It is flavored with certified organic natural flavor and certified organic stevia leaf extract.
Learn more about Pea Protein Powder
---
Fullscript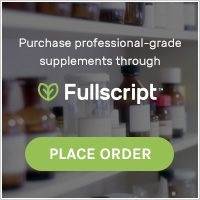 Fullscript is online dispensary of professional grade supplements. Order your supplements at your convenience from your phone or computer and they will ship directly to your door.
We'd love to meet you and answer your questions on nutritional pharmaceuticals. Contact Barton Creek Chiropractic today!
---
Nutrition Pharmacy | (512) 892-4445